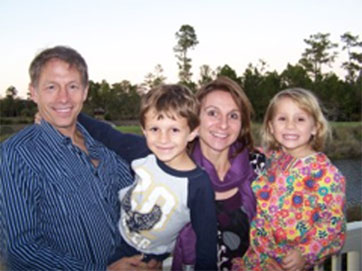 Anja Stief
Owner
Charleston, SC
Anja was born and raised in East Germany where she developed a sense of adventure and a desire to travel. After graduating school, she was presented with an opportunity to work and travel for a year. Anja relocated to Atlanta, GA in 1997. During this time, she was able to learn more about the United States, travel, strengthen her English language, and experience the American Dream. In Atlanta, is where she met a great friend and now husband of twelve years, Todd.
Todd owned a restaurant and catering business in Atlanta and Anja became an active partner in the growing business in 1998. While working in Atlanta, Anja was able to put her strong work ethic and customer service skills to work. Todd and Anja put their love for travel and sense of adventure in motion by opening up a catering operation in Charleston, SC. They opened their second store in 1999 and Anja has been operating it ever since. Her daily presence at work, regular customer contact and presence at events has helped grow the business from day one and connected her to the community. Anja is very grateful for all of her work relationships that have grown over the years to friendships.
During the past twelve years, Anja has played an active roll in opening and operating all of Dish and Design's locations.
Anja resides in Mt. Pleasant, SC with her husband Todd and kids, Kemp, 8, and Ella, 6. When she is not busy chasing her kids around, Anja can be found cheering on her kids' soccer teams or playing recreational coed soccer herself. She is an active runner and enjoys boating and the outdoors. Her travels take her back to Germany a couple of times a year and to Ohio to visit her husband's family farm.
Our Team